14. CUSTOM CLIFF WADE SADDLE
EST. PRICE $5875 (PLAIN $4200.00)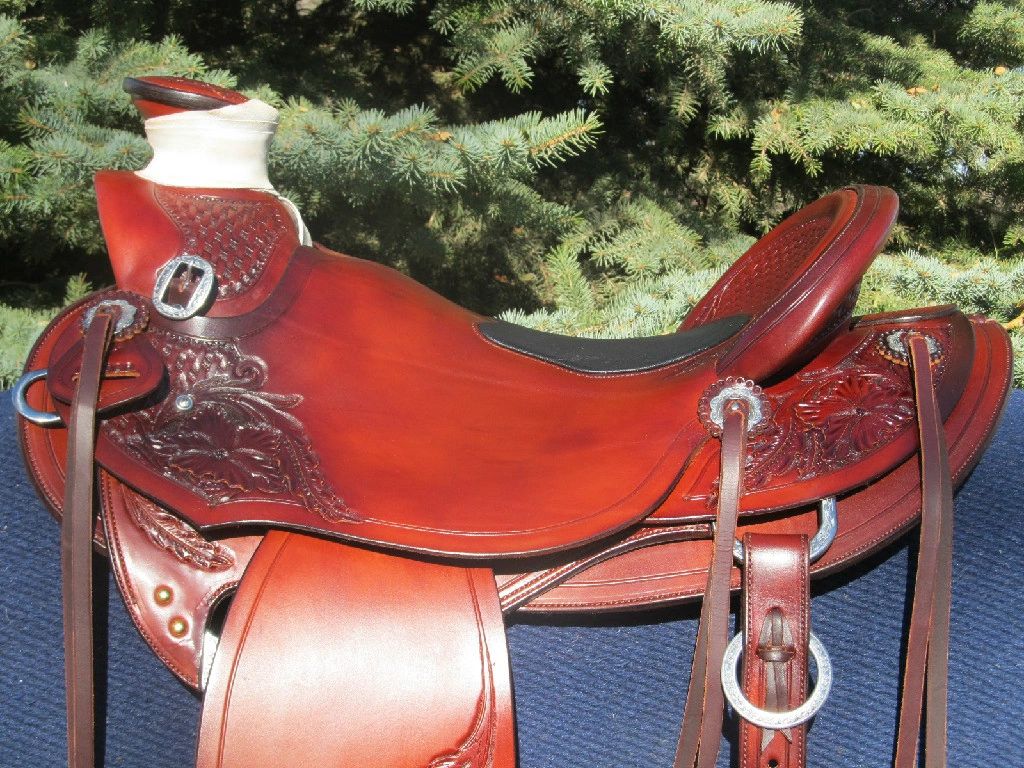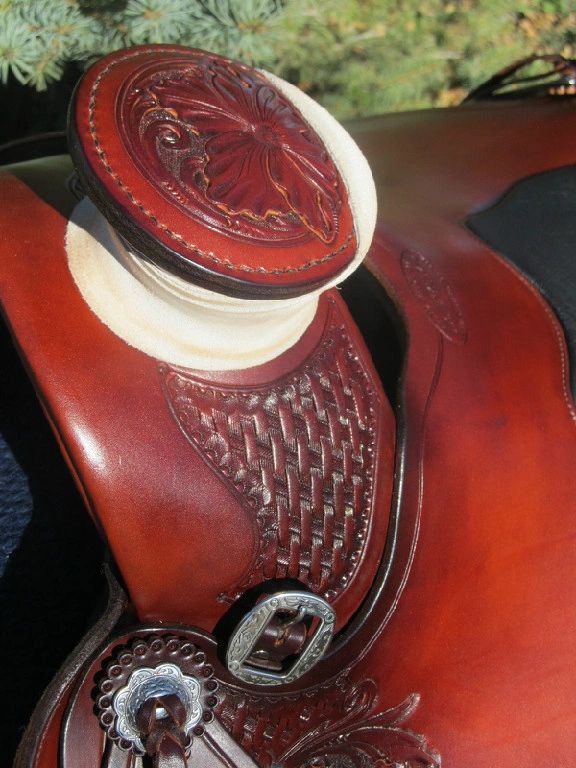 One nice feature of the Cliff Wade saddles is that they tend to have a slightly narrower feel to the seat. The reason for this is the front on these saddles is about 9 " wide and when we build the all leather ground seat into these saddles its easier to keep the seat narrow because the front is narrow. That' s one of the reasons so many ranchers and cowboys use them. They are extremely comfortable if you are in them all day and you can feel your horse well with the way the seat and skirt of the saddle is designed. On a swell fork saddle like the association you are building your seat up into a front that is 13 or 14" wide. They come with a larger wood post horn. The post horn is designed for pasture and ranch roping and has some shape to it to help keep your dallys down near the base. With the mule hide wrap you can feed slack easily and smoothly into your rope. Your rope slides a bit on the mule hide, but with the larger diameter neck on the post horn you can hold a large animal securely with an extra dally or two. The Cliff wades are typically drop plate rigged, as opposed to dee ring rigged. This drops the rigging lower on the horses side and holds the saddle in place a bit better with less cinch tension when you are roping heavy stock. There is excellent freedom of movement in the stirrup leathers. These saddles are made of premium leather and hardware. Bucking rolls can be added for a more secure seat if needed.