11. ASSOCIATION SADDLE - WITH CUSTOM WOOD POST HORN


EST. PRICE $5685.00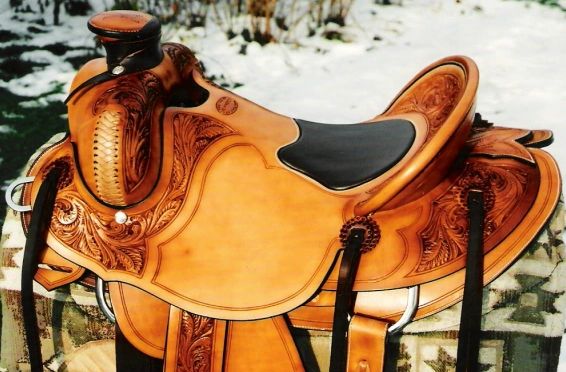 The Association Saddle has been around for many years and is well liked. They have a secure and very comfortable seat and free moving stirrup leathers.
We use a top quality custom made saddle tree that fits 95% of the horses you'll saddle. Many of our clients and friends use their custom saddle on 3 - 10 different horses, so a good fitting tree is vital. If a custom fit is required please contact us and request the saddle fit information on how to properly measure your horse and we will gladly send it to you. Our tree makers have proven that they can build a custom tree that will fit you and your horse very well.
Order yours today!